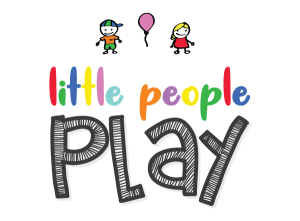 Terms of Hire
Bookings, Payment & Bond
The hirer is required to pay a $50.00 deposit which will be used as security to Little People Play ("LPP") upon booking the required items;
Full payment of the hire is required to be made by the last business day prior to the booking day or in cash at the collection/delivery of the hired items;
Once the Hirer has completed a booking form, a tax invoice will be sent to the Hirer setting out all hire charges
Damage/Non-Return of Hired Items
LPP will not be liable for any loss or damage arising out of the misuse, or abuse of the hired items by the hirer or any person/persons using the hired items and the Hirer agrees to keep LPP indemnified in respect thereof;
All hired items are to remain out of the rain to avoid damage to the hired items;
In the event of damage to the hired items, the Hirer agrees to pay to LPP the amount for the replacement of the hired item, or the cost of the repair of the damaged hired item
Cancellations
Cancellations are deemed to be required once a booking has been accepted either verbally or in writing;
Cancellations are to be made in writing to LPP via their email address, info@littlepeopleplay.com.au;
Any bookings cancelled in excess of 14 days of the booking date will be issued a full refund of all money/deposits paid by the Hirer;
For bookings cancelled within 7 days of the booking date, the $50.00 deposit will be retained by LPP and all other monies will be returned to the Hirer;
Any bookings cancelled within 48 hours of the booking date will forfeit 50% of the total cost of invoice.
Insurance
LPP are only liable to the Hirer to the extent permitted by law;
The Hirer accepts that any person/persons using the hired items can be injured;
LPP are not liable to the Hirer or any other person/persons using the hired items for any expenditure, injury, loss or damage arising out of the hire and use of any of the hired items;
The Hirer indemnifies LPP against any liability to any third party who suffers injury, loss or damage where such injury, loss or damage is caused wholly or partly as a consequence of any negligent act or omission or other failure on the Hirer's part to ensure the hired items are used, stored, set up and transported correctly and safely;
Delivery & Collection of Hire Items
An arranged date and time will be discussed between LPP and the Hirer for the collection/delivery and return/pick up of all items hired by the Hirer;
A late fee will be charged if the hired items are not returned and/or able for collection on the agreed date/time. This late fee will be the equivalent to one days hire of each of the hired items;
For delivery, the hirer is to ensure that access to and from the set up location is available.
Usage
It is the responsibility of the Hirer to ensure that the items hired are suitable for the intended age and skill level of the attending person/persons using the items;
The Hirer agrees to only use the items for their intended use and in accordance with the instructions provided by LPP and that all person/persons are supervised by an adult at all times;
The Hirer shall not hire, sell or loan any of the items to any other person/persons during the time the items are hired to them by LPP;
The Hirer is responsible for returning the hired items in a clean and undamaged state, ensuring no shoes, food, drinks, face paint or pets come into contact with the soft play equipment.
If the hired items are returned in an unclean state, a $40.00 per hour cleaning fee will be charged to the Hirer;